So it's that time of the year again. In the explosion of all things red, heart decorated and sexxxyyy in the lingerie community, it's easy to forget the wonderful holiday which falls on the day before Valentine's Day. That of Galentine's Day!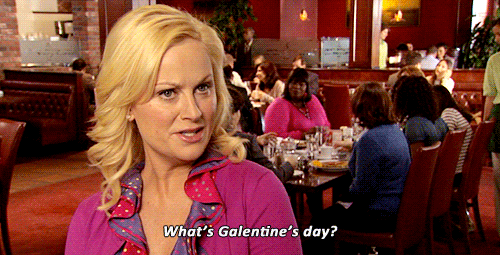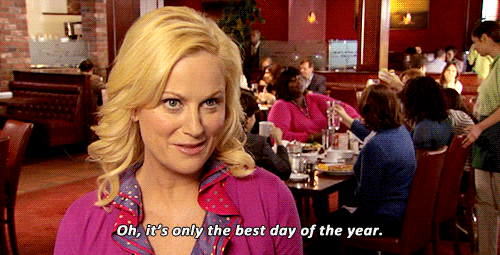 For anyone who isn't a Parks & Rec fan: 1) please watch it, it is hilarious. It will make your life better, trust me, and 2) Galentine's day is a holiday invented by Leslie Knope so that her girl friends can get together the day before Valentine's day and celebrate their supremacy over cisgendered males. Or maybe it's just about celebrating friendship... you get the gist.
I love the idea of giving back to those important women in your life who you aren't currently romantically involved with, and letting them know just how much you love them. And because this is a lingerie blog, this is of course a lingerie themed post. Because women shouldn't rely on their significant others to buy them pretty under things. Friends can do that job just as well, if not better.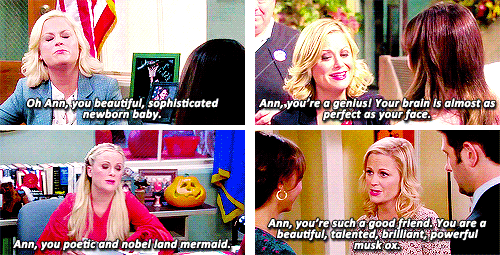 Ways to tell your friends you love them... or, just by gifting underwear. It's up to you.
Let's begin...
I'm going to start this off with a pair of pants I actually just bought for myself as a "well done for finishing my dissertation" present. I think I managed to hold out about a day after their release before caving and buying them. In their description they're listed as PMS panties, but even if you don't get periods/suffer from PMS we all have bad days. And wouldn't it be lovely for your friend to have something beautiful yet feisty to pull on when everything else seems to be going wrong?
If your friend and you bond over rants about the patriarchy and like to wear your ideologies on your sleeve, how about a matching pair of pins decrying your feminist intentions? Or, if the pants depicted are too cool to pass up, they're
also available
on
Me and You
's site.
Encourage your friend to follow her dreams in this cute lil' cheetah print eye mask. If your sleepovers are your thing you could invite her over to wear this atop her head while eating cake and watching Parks and Rec.
Speaking of cake, this adorable bralette is perfect for your sweet-toothed friends. Or if they happen to own a uterus/really like anatomically correct portrayals of them then
these pants
may be another Knickerocker winner.
However, if you're friend is more savoury than sweet, maybe these could be the perfect gift for them. By buying from Naja you also know you're supporting their company ethos of empowering women, particularly the single mothers and female head of households they employ. So if your friend is particularly socially conscious these may be a good bet.
Finally, all of us lingeristas know that a great set of underwear can feel like a superhero outfit. By gifting this bag you can give your friend a receptacle worthy of her favourite set, while ensuring it doesn't get as damaged in storage.
Hopefully I've inspired some of you to treat your friends this coming Galentine's Day. And if you don't have any spare cash, it's still important to let them know you love them and how much you appreciate them... even if they're an April.

Thanks for reading. x